Radnici Tehničko-remontnog zavoda Hadžići stupili u generalni štrajk
2 min read
Radnici Tehničko-remontnog zavoda Hadžići obustavili su radi i stupili u generalni štrajk zbog, kako su kazali, loših uslova rada.
Kako je za Klix.ba kazao jedan od radnika, osam plata duguju radnicima iz 2016. godine i ta potraživanja su i na sudu, a nisu im isplaćene ni tri posljednje plate, a uskoro će i četvrta.
"Od marta ove godine nije nam uvezan staž, a uslovi u kojima radimo su veoma loši, grijemo se na peći. Od 2019. godine nemamo posla, ništa ne radimo osim nekih sitnih poslova u firmi. Trenutno ima 40-50 radnika, neki novi dođu, ali brzo odu kad vide da nema plate", kazao nam je jedan od radnika koji kaže i kako bi od 30. novembra trebao u penziju.
On i još dvojica kolega trebaju da idu u penziju u isto vrijeme, a kaže kako su im iz Vlade Federacije BiH obećali da će im uplatiti nešto kako bi mogli ostvariti to pravo. Mnogo je i drugih radnika koji će za pola godine ili godinu ostvariti pravo na penziju i koji će imati isti problem kao i oni, ukoliko staž do tada ne bude uvezan.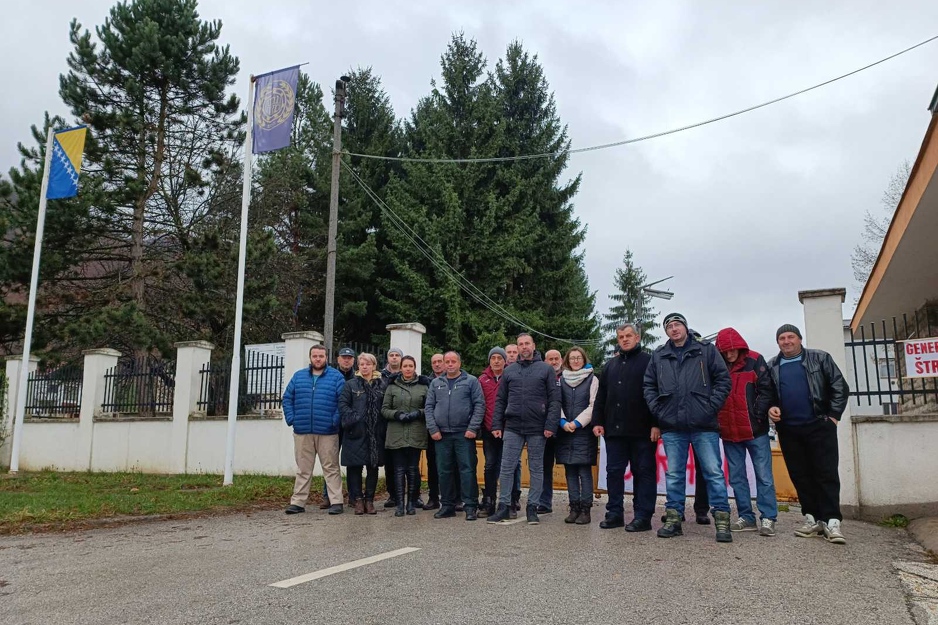 "Sa direktorom Mehom Redžićem smo razgovarali prije 20-ak dana, kada nam je bio obećao da će nam isplatiti i plate i sve ostalo, međutim, ništa od toga nije ispunio. Sada nije ovdje i kažu da neće doći do 6. septembra. Navodno se sprema za neki put za Egipat", kazao nam je jedan od radnika.
Kako nam je kazao ovaj radnik, Uprava zavoda odbija da primijeni odrednice Kolektivnog ugovora metalaca u kojima je povećana cijena rada na 3,50 KM. Kaže i kako posljednje dvije godine uprava ne osigurava ugovore kojima bi se vršila isplata plata, a firma se zadužuje i dovodi u bezizlaznu situaciju.
Okupljeni radnici odlučni su da istraju u štrajku sve dok se ne ispune njihovi zahtjevi, a to su da im budu uplaćene plate koje im duguju, da im se uveže staž te da im se poveća koeficijent i uplati zdravstveno.